Sophie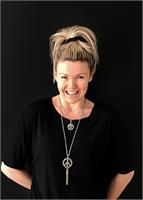 After an injury and feeling like a stranger in her own body, Sophie decided to give Bikram Yoga a try. It's a day she will never forget. The heat, the confrontation of looking at herself in the mirrors, and the feelings that surfaced. It was a lot. But it only took one class and her world changed forever.
She'd always been drawn to a more calm, healing, and authentic way of living. She now knows that her heart and soul knew long before her mind did that she was meant to teach yoga. Sophie trained in Thailand for 9 weeks to become a Certified Bikram Yoga Teacher (500hrs). It was the biggest challenge she had ever put herself through spiritually, physically, and mentally.
Sophie is passionate about making a difference in this world in as many ways as possible and she's honoured to have yoga to share with the world.
Sophie instructs the following:
Yoga Nidra, known as psychic sleep or sleep with awareness, is an ancient practice that is intended to induce full-body relaxation and a meditative state of consciousness. Guided meditation will take you on a journey of guided visualisation of varying themes and techniques each class. Meditation has many physiological, psychological and spiritual benefits. This is the perfect remedy to reduce tension and anxiety. Both styles will be a lead practice in which you're required to do nothing but rest and focus your mind. Anyone can practice Yoga Nidra and Guided Meditation so all levels of experience are welcome. This class is FREE for everybody. Book online or just turn up.




This 60 minute class includes all 26 postures and 2 breathing exercises included in the original 90 minute class. The class moves at a different pace, only some of the postures are performed twice. It stimulates the organs, glands and nerves, moving fresh oxygenated blood to 100% of the body, restoring all systems to a healthy working order. It is a complete, holistic workout doing more for your body than you ever imagined possible! The studio room is heated to 39C allowing the muscles to warm for deeper stretching, it thins the blood to clear the circulatory system, allows the body to eliminate toxins, increases heart rate for a better cardiovascular workout, and improves strength. It is a dynamic class that will encourage you to stay focused and connected to your breath.