Darren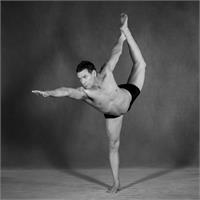 Darren started practising Bikram yoga more than 20 years ago. Initially he practised to help his Chinese Dragon boat racing. But soon after he developed a love for the yoga itself.
Darren completed his Teacher training in 1999 and upon return became the co-owner of the very first Bikram yoga school in Australia. He then went his own way in 2002 and opened the Bikram Yoga Darlinghurst in Sydney.
After 15 years he decided to move to Perth with his family for a quieter lifestyle. Darren now spends his time building a house in Two Rocks for his wife, 4 year old twins boys, Jagar and Jace and 2 year old Mason.
Darren loves teaching yoga and believes it is his calling and cannot wait to see his students in the hot room.
Darren instructs the following:
Hot Yoga (also known as Bikram) is a series of 26 postures that has been designed to systematically work every part of the body. It stimulates the organs, glands and nerves, moving fresh oxygenated blood to 100% of the body, restoring all systems to a healthy working order. It is a complete, holistic workout doing more for your body than you ever imagined possible! The studio room is heated to 39C allowing the muscles to warm for deeper stretching, it thins the blood to clear the circulatory system, allows the body to eliminate toxins, increases heart rate for a better cardiovascular workout, and improves strength. The meditative practice of stillness will calm and centre you, bringing together body and mind.